As for "new," hardly.
Looks to ME very old, ancient, primitive, archaic, barbaric, reptilian, and, of course, resuscitated imperialist, colonialist, FASCIST, i.e, "imperialism being the last (expansionist) stage of capitalism."
A terminal end game, dying breath.
Looks like they will NOT "go out with a whimper, but, A BIG BANG!!"
As for "normal," MY commentary at the end.
So, without further ado, as THEY label it:
"The/A/Our New Normal":
http://www.c-span.org/video/?317695-1/CouncilCr
Exemplifying A/THE/OUR NEW/OLD GRIZZLY NORMAL ABOVE AND BELOW.
MY EMPHASIS in

RED, BOLD, HIGHLIGHTED, background

.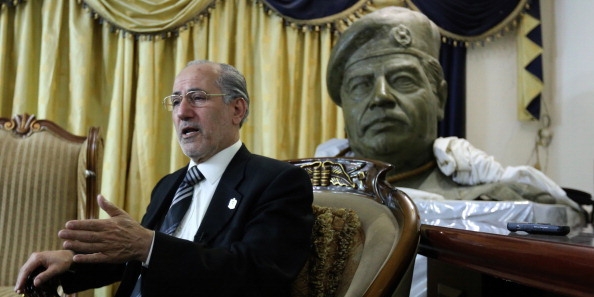 http://www.iraqoilreport.com/politics/national-politics/qa-former-iraqi-national-security-advisor-mowaffak-al-rubaie-11812/
Remember

IRANIAN

BUTCHER, MOWAFFAK AL-RUBAIE in OCCUPIED IRAQ??
(Apparently, Al-Rubaie is NOT his REAL name which, anyway, gets translated different in English depending on source.)
Anyway, you should familiarize yourself with him and his/their tactics, since he/they very much PART AND PARCEL OF OUR/A NEW NORMAL.
I featured alias Rubaie on many EARLIER posts.
As a refresher, a link to
NAZI BUTCHER- IN-CHIEF IRAN RUBAIE FEATURED at one of our proliferating, "PRESTIGIOUS," NAZI THINK TANKS--
FROM OCT 5, 2007:
http://csis.org/event/statesmens-forum-mowaffak-al-rubaie-national-security-advisor-iraq
In conclusion, MY LATEST response to many NORMAL misnomers, as in Mel Brooks movie, "Young Frankenstein," more proper, an "A.B. Normal" brain.
(ENGLISH captions provided below for "The King of Hearts"):