Exxon, Chevron push Turkey-Kurdistan ties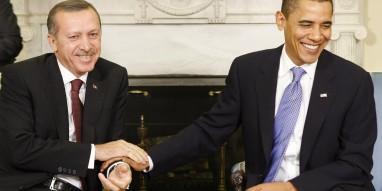 Despite the Obama administration's opposition to a bilateral Turkey-KRG energy deal, the largest American oil companies are offering to finance and build pipelines.
FROM:
http://www.iraqoilreport.com/politics/national-politics/exxon-chevron-push-turkey-kurdistan-ties-10784/
EGYPT
No doubt, objective BELOW to PRIVATIZE current STATE owned EGYPT electrical system:
Workers' sit-in at NCEDC headquarter (Photo: Facebook official page)
http://english.ahram.org.eg/NewsContent/3/12/71696/Business/Economy/North-Cairo-may-face-power-outages-as-workers-stri.aspx
LIBYA
Want to see in HOW many different flavors, packaging, comes sponsored counter-revolution, spies, covert ops, here and abroad??
An EXAMPLE below.
I found myself laughing aloud hysterically at another amongst so many ridiculous, absurd, garbage, fiction, HERE.
Maybe SOME recall WHO functioned as brutally, illegally, assassinated former LIBYA leader Qaddafi BODYGUARDS.
So, for your amusement, bemusement, bewilderment, laugh of the day below.
Latest "authentic" sponsored opportunist, democracy whore/s (both of them):
http://www.c-spanvideo.org/program/311934-5
ALL held hostage HERE to an ever increasing, sinking, encompassing, desperate NAZI cesspool.