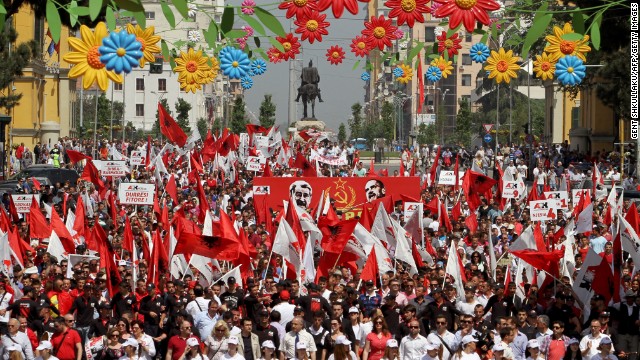 Supporters of the nationalist party Red and Black march in Tirana, Albania during a May Day protest demanding the resignation of Premier Sali Berisha.
Photo above from Turkey:
http://news.yahoo.com/photos/may-day-protester-throws-stone-riot-police-others-photo-133321996.html
May Day protesters clash with riot police as they try to break through barricades to reach the city's main square in central Istanbul May 1, 2013. Turkish riot police clashed with thousands of May Day...
Much more available ONLINE.
Just a FEW highlights.
Not able to update recently but will try to do so relatively soon.