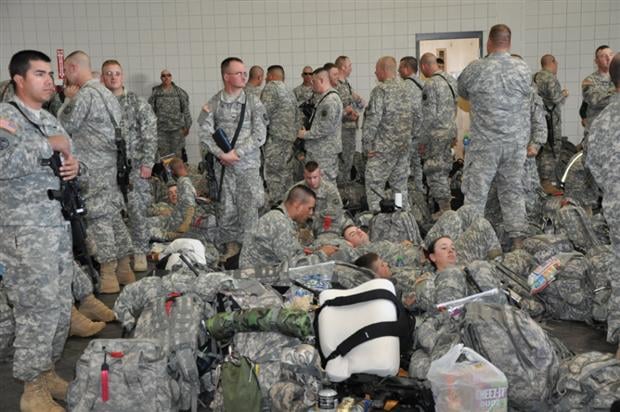 "America's Finest Suckers and Assholes" from Idaho, the nation's "Heartland," or derriere depending on one's view.
FROM:
HERE
http://www.khq.com/Global/story.asp?S=13500018
Hey, I told ya I happily will cheer on the troops.
I MEAN it.

Go, go, go!!!

The more suckers and assholes who leave the better.

First of all, combat always helps reduce unemployment.
How about a universal, national service/draft to replace our NON-existent, never acquired universal, national SINGLE PAYER MEDICAL INSURANCE??
Or, maybe, a sort of foreign legion mercenary army?
Join the US army and become automatic citizen killers.
No questions asked.
Shoot first, ask questions later.
Live "free" or die young.
Anyway, see today's earlier post as well for more comments, thoughts, as to WHY they are leaving...