So many NAZIS gathered all in one place.
A cornucopia.
I hardly know what to say, leaving me breathless, speechless.
IRAQ now becomes a first class NAZI cesspool.
On the first day God said let there be NAZI IRAQ TRAITOR EXTRAORDINAIRE HAMID JAFAR DYNASTY of DANA GAS/ABRAAJ/BCCI, ET.AL fame.
NEXT, NAZI LINEAGE, PEDIGREE, ROCKEFELLER of EXXON/CITIGROUP/SAUDI ARAMCO/MORGAN fame.
AND, last but certainly not least, featured BELOW, ADDED TO SUCH AN ILLUSTRIOUS BARBARIAN, PRIMITIVE, PRIMORDIAL, REPTILIAN BRAINED BESTIAL STEW, NAZI MULLAH IRAN SISTANI SON-IN-LAW, SHAHRISTANI, IN OCCUPIED IRAQ.
He or She had to after such prodigious output!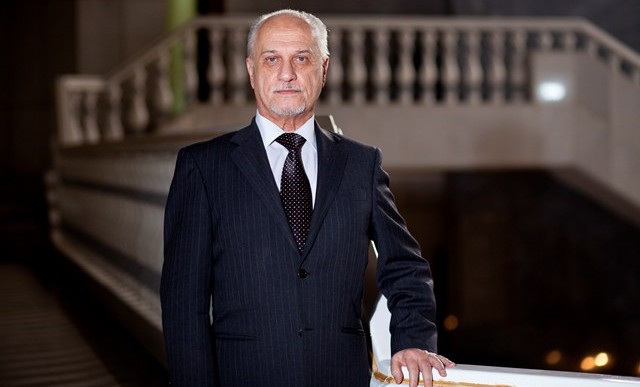 The deputy prime minister for energy discusses energy relations with Turkey and Iran, the deadlock with the KRG, and the reasons that IOCs shied away from the fourth bidding round.
FROM:
EGYPT!!
A RELATIVELY GOOD NOTE to report in an otherwise global den of NAZI thieves, criminals, despair, gloom, angst.
THANKFULLY, Egypt's military apparently re-seized power from OUR numerous NAZI sponsored, flavored, financed, Muslim Brotherhood, MidEast/North Africa Fundamentalist Islamic covert ops, agents, insurgents, demonstrators, front groups, and BOGUS ELECTIONS, i.e, orchestrated coup and ARAB NIGHTMARE, spring.
EGYPT'S PARLIAMENT DISSOLVED!!
Now, I do NOT suggest this fact alone NECESSARILY signifies a progressive led, NASSER type, historical moment.
I really do not know for sure.
But, Egypt's internal situation and destabilization scenario as represented above certainly can NOT be ANY WORSE.
DEFINITELY, this latest Egyptian development throws into the best laid plans of NAZI backed Islamic mice and men a BIG monkey wrench.
As long as Egypt maintains a STRONG military AUTHORITY, presence, POSSIBILITIES always exist for more NASSER TYPE moments, which is ALL I care about.
Possible breaths of fresh air.
Between Egypt AND Turkey's military, army, IF one had comparable NASSER AND KEMAL ATATURK liberation movements REGIONALLY, ALL would be quickly finished, done.
No liberation USSR Red Army necessary, especially since NO Red Army exists at the moment.
GREECE
I post an amusing commentary below, although, clearly, I do NOT agree about Greek State/Public sector diminution IN ANY WAY, SHAPE OR FORM, since THAT, precisely, is THE motivating force behind it ALL.
But, a few notes prior to link below.
As previously indicated, no matter who forms a Greek government, political/economic "COMPROMISE" to be the name of the game, enforced, if need be, by a Greek military, so Greece REMAINS part of an integrated Euro Land.
A REAL LOSER in this Great Game being a reunited, NAZI occupied, DEUTSCHELAND Uber Alles, with DEBT AND a devalued, almost worthless, EURO currency, their hegemonic power evaporating, eroding, diminishing, melting, before their eyes.
Creditor becomes debtor instanteously.
HARDLY an END to THIS STORY.
Rather, merely a BEGINNING, as Europe again disintegrates, devolves, due to internal tension, dissension.
IN THAT SENSE, repercussions ARE enormous.
THAT BEING THE TRUE STORY HERE.
(BUILD UP, RECONSTRUCT, THAT DAMNED BERLIN WALL, USSR TRAITOR GORBACHEV, BRICK BY BRICK and MAKE AN IRON CURTAIN OUT OF KRYPTONITE THIS TIME AROUND!!)
Additionally, I FULLY EXPECT, ANTICIPATE, UNITED SUCKERS AND ASSHOLES NAZI ROCKEFELLER CITIGROUP/EXXON/MORGAN OBOOMA DICTATORSHIP PRIVATE FEDERAL RESERVE monetary system to issue MORE NATIONAL, US, DEBT, CURRENCY, PRINTED MONEY, UNDER GUISE OF WHATEVER, STIMULUS, so as to be able to TRANSFER FUNDS, EUROS INTO DOLLARS, through interbank credit lines, thereby offsetting EU/US bank losses, injecting immediate liquidity into THEIR system.
Born a sucker, always a sucker!!
ANY SUCKER VOTING FOR THESE SCUMBAGS DESERVES EXACTLY WHAT THEY GET!!
Finally, additionally, I discount a significant Greek CP, KKE, opposition role a long time ago, UNFORTUNATELY, SADLY, TRAGICALLY, as I reiterate, BECAUSE a Greek CP, KKE, managed, incredibly, to make themselves irrelevant, marginalized, like a magical disappearing act, through an UNPRINCIPLED PARTISAN PARTNERSHIP WITH, CARRYING WATER FOR, MIDEAST NAZI/FASCIST ISLAMIC FRONT THUGS as those in Syria, Iran, their clients, etc.
So, an amusing Greek post: