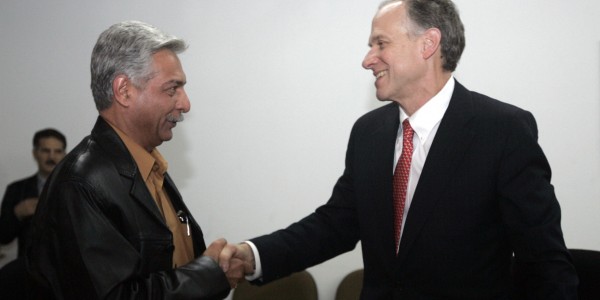 "Exxon still quiet on Kurdish deals
Exxon declined to report its KRG deals in a quarterly filing, but disclosure rules could require the company to break its silence in February..."


FROM:

http://www.iraqoilreport.com/business/companies/exxon-still-quiet-on-kurdish-deals-7278/

HANG EVERY LAST NAZI SCUMBAG POLITICIAN, FINANCIER, APOLOGIST, COLLABORATOR, THEIR MERCENARY SURROGATES, PARTNERS, NATIONALIZE, RE-NATIONALIZE, APPROPRIATE THEIR ASSETS, LIQUIDATE THEIR CORPORATIONS, PROSECUTE ALL COMPLICIT FOR WAR CRIMES AGAINST HUMANITY!!
Living in the midst of a NAZI Dictatorship with NO organized OPPOSITION whatsoever, I have to see/hear this human trash, garbage, every single day.
NOT excluded, but, definitely INCLUDED above, RUSSIA, CHINA AND MOST CERTAINLY ALL THEIR FRANKENSTEIN BARBARIC MONSTER ISLAMIC TORTURE CREATIONS.
Every single one of them.
NO EXCEPTION to the rule.
NO EXCLUSIONS
.
BELOW, THE MAJOR difference highlighted between Greece and here in a nutshell.
Greek has OXI, NO, men and women below.
Instead, we have YES, let's COMPROMISE, make a deal, rollover, play dead, DEBT CHEERLEADERS, sponsors, investment partners, AFL-CIA, SEIU, men and women and their despicable, deplorable, disgusting, utterly repulsive DEMOCRATS.
They too most certainly need to hang and their bodies blow in the wind.
If I see and hear these nauseating, sickening, faces, voices, any more than already I have, I don't know what I will do.
Scream, hide under a bed, hibernate, ponder new theories of physics like Einstein did and/or wait til the world ends.
(

MY

emphasis in

RED

):


General Strike
on Thursday February 7, 2012
Down with the Government of the Black Front
Not to commit this new crime against the workers
Out with the Troika
No new Memorandums
The Plutocracy to pay for the Crisis
With PAME, we break every obstacle
Punish whoever signs the butchering of workers´ rights.
We do not Surrender
We fight, we struggle till the end

Disengagement from the EU, unilateral deletion of the debt

Workers´-Peoples´ Power
ABOVE REPRODUCED FROM:



HERE



http://www.pamehellas.gr/fullstory.php?lang=2&wid=2244