EXXON KEEPS ITS HEAD DOWN AS IT WORKS IRAQ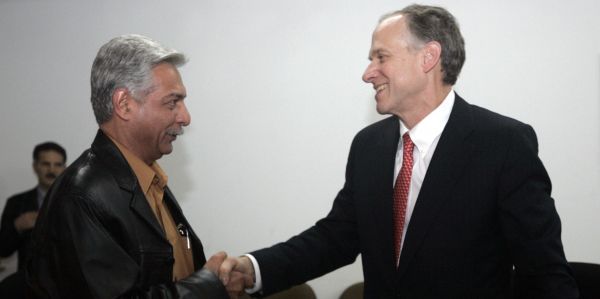 The fate of the company is apparent, despite the controversy, as it carries on with its seven deals in Iraq.
http://www.iraqoilreport.com/politics/oil-policy/exxon-keeps-its-head-down-as-it-works-iraq-7973/
Heading above a PARODY of former sensationalist, tabloid, yellow journalism, NEWSPAPER HEADLINES before internet and modern electronic, TV, radio, communications existed.
Basically, this IN YOUR FACE post dedicated to UNITED SUCKERS AND ASSHOLES, especially OUR NAUSEATING, SICKENING, NAZI Rockefeller Citigroup/EXXON/Morgan OBOOMA DICTATORSHIP APOLOGISTS, COLLABORATORS, SUPPORTERS, ALL, including those abroad!!
I am delighted when/as you get your well earned collective butts kicked real hard!!
Sing it loud and clear!
Actually, our current US White House resident and gang of POLITICAL mobsters, his Administration in the White House, ALSO, as the headline describes, keep THEIR/HIS heads down low, as low as it/they can get, scraping the ground, bottom of a barrel.
This time, gay marriage.
Forget economy, RAGING, SPIRALING, MIDEAST WAR, CONFLAGRATION, HOLOCAUST, a military disaster, nightmare, horror, conflict, debt, subsidies, homelessness, education, HEALTH CARE, you name it.
AN issue facing PERHAPS, MAYBE, plus or minus, give or take, 1% of our population being gay marriage!!
How much lower can HIS/THEIR public discourse sink??
WHO GIVES A SHIT ONE WAY OR ANOTHER??
Are THESE PRESIDENTIAL decisions, major political issues??
Is this ALL THERE IS??
I think so.
He and his NAZI Administration reaching political zenith and nadir, simultaneously.
This being as good as he/it/they get.
The bottom of a black political hole.
I can hardly wait for the remainder of this s-election process, charade, multi-billion dollar extravaganza.